Apartment 14,Bissett's Loft, Strand Street, Malahide, County Dublin
€590,000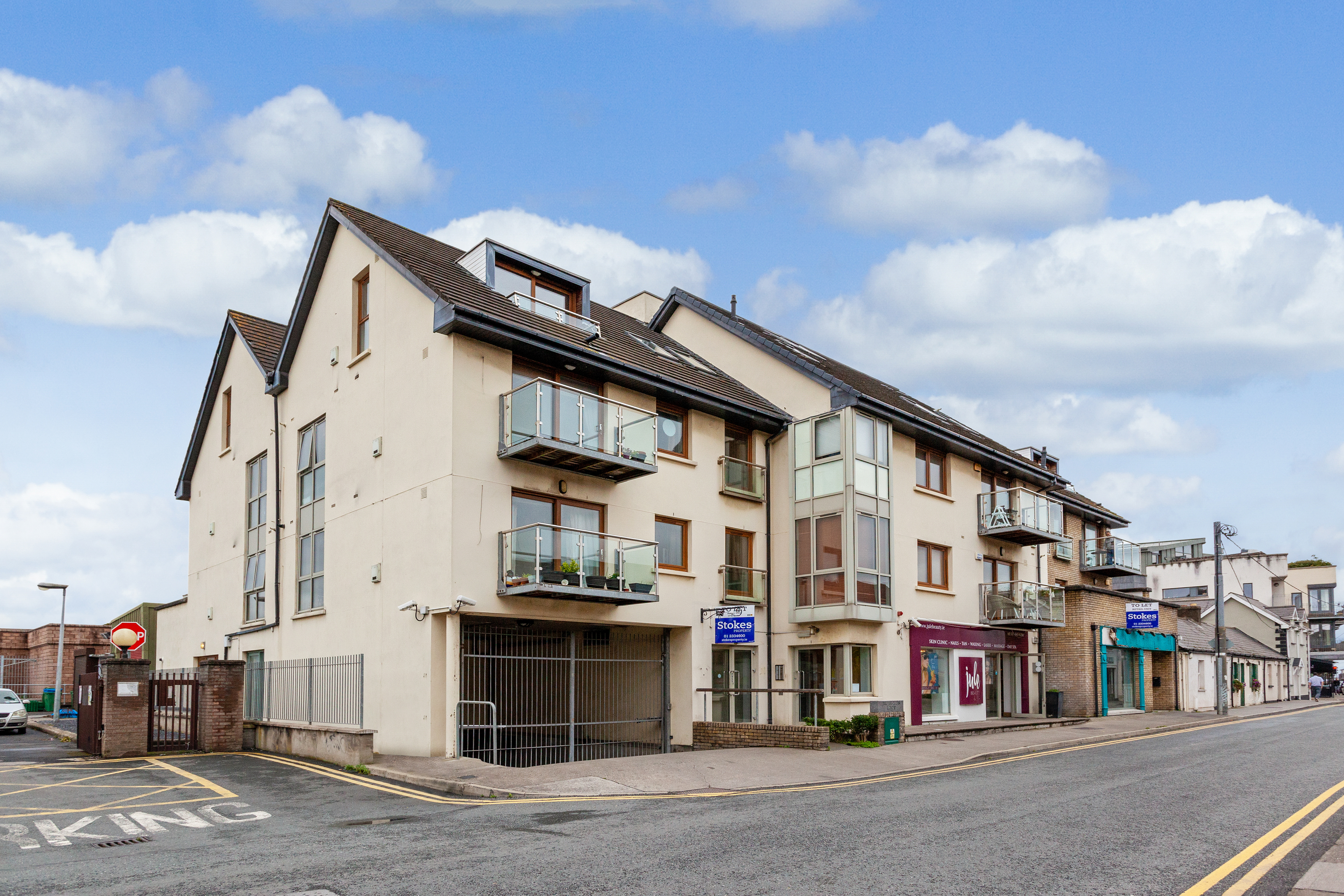 Description
Stokes Property is delighted to present for sale this stunning penthouse apartment in the heart of Malahide village. With beautiful sea views, shared roof-top terrace and an incomparably convenient location close to all the amenities offered in the village, we expect this property to appeal to a range of prospective buyers. Connection to the city centre by DART and road makes this an easily commutable location.

The penthouse consists of large living/dining room with balcony, kitchen, master bedroom with ensuite and balcony, double bedroom, single bedroom and main bathroom. There is a secure, underground car space in the quiet and well-managed block.Management fee: €2,400.

Early viewing is recommended.
Features
Gas Fired central heating
Designated underground car space
Two balconies with sea-views
All the amenities of Malahide village
Shared roof-top terrace with two other penthouse apartments
Solid timber floors throughout
BER Details
BER: B2
Accommodation
Living/dining area c. 9.29 m x 6.29 m / 100 sq.ft x 67.70 sq. ft
Master bedroom c. 6.30 m x 3.32 m / 67.81 sq.ft x 35.73 sq.ft ensuite 2.66 m x 1.10 m / 28.63 sq.ft x 11.84 sq. ft
Bedroom 2 c. 5.29 m x 2.48 m / 56.94 sq.ft x 26.69 sq. ft
Bedroom 3 c. 3.79 m x 2.00 m / 40.79 sq.ft x 21.52 sq.ft
Hallway c. 1.19 m x 6.22 m / 12.80 sq.ft x 66.95 sq.ft
Bathroom c. 1.77 m x 2.90 m / 19.05 sq.ft x 31.21 sq.ft
Kitchen c. 1.77 m x 4.29 m / 19.05 sq.ft x 46.17 sq.ft